The Paul George saga (especially for the Lakers) has been like one of those romantic sitcoms. In the end, it's a question of will-they-won't-they.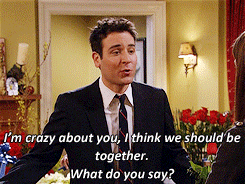 Today, we take a look as to why its absolutely pivotal for the Pacers to trade PG-13 before the off-season ends, and why the Lakers can't afford to wait until the free agency of 2018.
For the Pacers
The "Kevin Durant" Scenario
For a demonstration on what happens when your franchise player leaves in exchange for nothing, the Pacers need to look no further than the Thunder. However, unlike Oklahoma, who still has current MVP Russell Westbrook, Naptown's next best option is….Lance Stephenson? Al Jefferson?
There's a glimmer of hope in young Miles Turner after a breakout season, but even he's still a few seasons away from being a legit All-Star, and light-years from being anyone's go-to-guy.
The Pacers could gamble on George getting inducted into an All-NBA Team, which would allow them to add $75 million on George's contract should he decide to resign, but that ship has long set sailed.
Indiana simply cannot afford to lose their greatest player since Reggie Miller without at least getting something in return.
Dwindling Trade Value
Paul George's crystal-clear preference to play for the Lakers makes him a polarizing trade chip. Will you give up valuable assets to acquire a superstar for a (possibly) one year rental? Could you even convince him to stay, knowing his affinity for the purple and gold?
Unsurprisingly, few teams are willing to pull the trigger. Letting George play next season in Indianapolis, however, will render him untradeable.
Let's say you're in the supermarket, looking for a specific brand of bread. You then find said brand, but you discover that there are two expiry dates; one that is 3 days from now, the other, 6 days away. Which one would you take?
If George is somehow on the Pacers roster next season, each passing day will diminish his trade value as the season inches towards the trade deadline.
Trading for a superstar on an expiring contract is one thing; mortgaging the organization's future to rent someone for (potentially) half a season is insane.
But then again, GMs have made infamously bad calls before.
For The Lakers
The Allure of Winning
Reportedly, any team with a sensible GM is interested in acquiring George, with the Cavs, Celtics, and the Spurs as the standouts.
Those are 3 glaring reasons as to why the Lakers cannot dally any longer.
Even with PG's talent, the Lakers, barring any divine intervention, will still be bottom feeders. If George joins a contender next season, however, it'll be enough to sway his desire to play for Los Angeles.
Winning it all in the NBA is always euphoric, even more so for a 7-year veteran, whose biggest accomplishment was to reach the Eastern Finals, only to be thwarted thrice by Lebron.
Success also comes with more than just a ring. The lights shine a little brighter, everyone's a bit nicer, and you're suddenly billed as the next Michael Jordan. There is no way on Earth he will give up all of that just to play for a lottery team.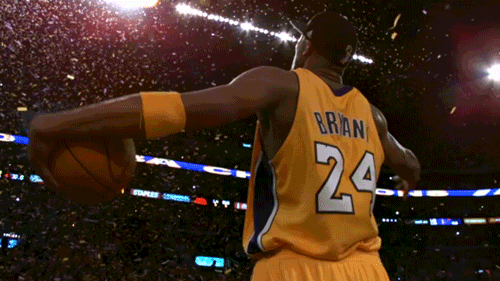 If Paul George wins, the Lakers lose.
They Can't Rely On The Draft
The Lakers seemingly have the draft gods on their side. For 2 consecutive seasons, LA has managed to keep their pick in spite of the odds, recently overcoming a 47% disadvantage in the 2017 draft.
That will all end on 2018.
No matter what happens, either the Celtics or the 76ers will keep the Lakers pick next year. Tanking is futile, as the franchise's savior won't be shaking the commissioner's hand on July. The only thing a losing season will bring is another blemish in the Lakers' chances of attracting big-name free agents.
With George, however, you have a beacon of hope, a symbol that there is a positive change taking place in Los Angeles.
And with rumors swirling about a certain Lebron James being interested in playing in LA…well…let's not get ahead of ourselves.
Follow The Reader's Buffet for more articles on sports, crystal ball predictions, and more.