The Internet loves to hate Lavar Ball and its easy to see why. He's loud-mouthed, arrogant, and a lighting rod for controversy, especially when it comes to his son, Lonzo. Consequently, the majority seems to consider him as a bit of a joke.
I, for one, think he's a genius, brilliant even.
Today, I've taken the most common complaints against Lavar Ball and try to build a case as to why I think he's far from the buffoon the internet portrays him to be.
*exhales deeply*
Here we go.
"He Screwed His Son Out Of A Shoe Deal"
Earlier this year, Nike, Adidas and Under Armour all took a pass on adding Lonzo Ball to their roster. Apparently, the older Ball wanted a billion dollar partnership between his own company (Big Baller Brand) and one of the Big 3 instead of an endorsement deal; similar to Michael Jordan's Air Jordan, which falls under the Nike umbrella.
To add fuel to the fire, Lavar released his son's first ever signature shoe (the ZO2 Prime) with an asking price of a whopping $495 – all of this, before Lonzo has even set foot on an NBA court.
Predictably, the internet went nuts, with one half lamenting the loss of a million dollar shoe deal, and the other, roasting the price tag.
In hindsight, it looks bad. But is it really?
Do you know what no NBA player has ever done in his entire career?
Play barefoot.
If Matthew-freaking-Dellavedova, a former role player for the Cavs, could secure a shoe deal, then it should be a definitive lock for Lonzo, who not only is one of the best college players today, but who's also projected to be picked in the Top 3 in this year's draft.
And if Lonzo turns out to be half the player everyone expects him to be, then those shoe sales will skyrocket, $495 price tag and all.
"He's Ruining His Son's Draft Stock"
I've shaken my head to this claim so many times that I'm in danger of having a concussion. Allegedly, Lavar's eccentric persona plus his preference for the Lakers (who are currently in possession of the 2nd pick) are hurting Lonzo's chances at being drafted at all.
Do you know what causes a player's draft stock to fall? His terrible performance on the court, injuries and a tumultuous personal history. So far, Lonzo has managed to stave off all three.
The idea that teams are going to skip on a 6'6 pass-first point guard with a sweet shot and a tremendous upside just because of his outspoken father is downright ridiculous.
Also, rookies being "picky" about which team they want to play for is more common than you think. Just ask David Kahn on how Dell Curry (father of two-time MVP Stephen Curry) basically told him not to draft his son to the Timberwolves.
"He's A Blasphemous Loud-Mouthed Idiot"
We've all heard the interviews. About how Lavar can supposedly beat Michael Jordan 1-on-1. That Lonzo can take the Golden State Warriors to the Finals, but the same can't be said for Steph Curry if he, hypothetically, joined UCLA.
And as predicted, the angry mob of reporters and critics came, but we all should know better by now.
 In an era where being loud and ridiculous gets you places (see The Kardashians, Lady Gaga, Gordon Ramsey, etc.), Lavar has mastered the technique to the tee. See evidence below:
He's perfectly aware that his claims are absurd. Have you seen how he was smirking the entire time? Beneath all the chaos, Lavar is actually a marketing savant.
He knows fully well that his kids lack the charisma and the personality to create opportunities outside of basketball on their own. All of his tirades are directed towards generating buzz and hype because if there is one thing that attracts people like flies, its a good-old fashioned controversy.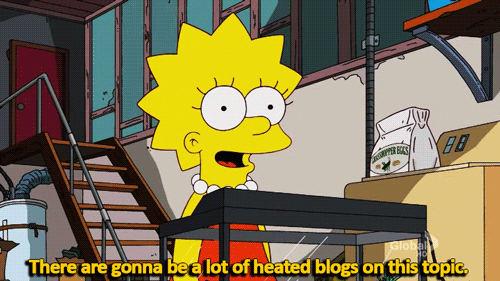 Admittedly, I fail to see what people hate about Lavar Ball. Yes, it's true that he's deliriously proud of his sons, common sense be damned. And even if reality says otherwise, for him, his son is the best basketball player in the world.
In other words, he's a parent.
He's no different from your mom, who thinks you're ugly mug is the most handsome face she's ever seen. Or your dad, who believes you're a future CEO in the making. Lavar's outspoken, sure, even nutters sometimes, but who isn't when it comes to their children?
So if saying your son is better than everybody else is going to get you criticized, then go for it Lavar. Lonzo's going to need it, maybe even more, once he enters the harsh spotlight that is the NBA.
Besides, there are worse things to be famous for.
Follow The Reader's Buffet for more articles on sports, crazy dads, and more.